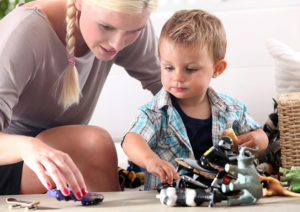 Whether you're a family in need of a nanny or a nanny searching for a family, you've come to the right place. Nanny's & Granny's is the most established nanny placement agency providing various nanny services in the Las Vegas area as well as placements throughout the entire nation. For over 30 years we have been pairing fully screened, CPR & First Aid certified nannies with a family searching for a reputable placement solution. The success of a Nanny's & Granny's placement can be attributed to our methods of screening, interviewing, contract negotiations, and our extensive experience matching individuals with families. Nanny's & Granny's operates on a long-standing belief that there is a perfect nanny for every family, and a perfect family for every nanny. It is our job to find both and introduce them to one another. Please visit our nanny profile page to view all current nannies and to request an interview. Nanny's & Granny's also operates the only Nevada State Licensed Nanny Training Program; this ensures that Nanny's & Granny's can offer each client a fully trained nanny. Additionally, we offer:
Training courses and ongoing educational opportunities for existing nannies and potential candidates.
The popular Share-A-Nanny Program, which offers clients the opportunity to combine nanny services with a second family for a reduced rate.
Our "MOMS" Program, which allows clients to book a nanny at a reduced rate in exchange for allowing the nanny to bring her own child along to work.
Our Reoccuring Sitter Program allows clients to pay a minimal annual fee, and in exchange gain exclusive membership access to our registry of sitters at a lower hourly price.
Doulas, midwives or night shift newborn nannies are also available upon request.