Convention & Event Services
Welcome to Nanny's & Granny's Convention and Event Services Division. Nanny's & Granny's has been providing quality childcare for conventions and events for over 30 years. Our trained professional caregivers will keep the groups of children safe and happy while important clients or guests are free to enjoy a convention day or a wedding to the fullest.
Our Convention Services begin with the creation of an onsite care center, which will ensure the safety of children. Our educational service experts plan the details of each convention from a simple set up to a fully themed party. They are trained to incorporate educational themes imbedded in fun activities
Arrangements can also be made for child friendly tours to some local Las Vegas attractions, such as the Ethel M Chocolate Factory, Red Rock Canyon, Discovery Children's Museum, The Adventuredome and much, much more.
What is Event Care?
Event Care is in exactly what you need it to be! From the simple to the extravagant, our event team can provide your party with bounce houses, balloon artists, face painters, DJs, and much more! Our entertainment options are sure to keep kids talking about it for days on end.
Why Plan for Child Care at Your Event?
In today's world, it's almost impossible for parents to attend work or social events without worrying about the well-being of their children. If you are organizing a convention, wedding, or event, by offering these services at your event, you will see an increase of attendees that can participate with peace of mind. Our Event Care staff is fully trained and will create a mentally stimulating and fun environment for children of all ages.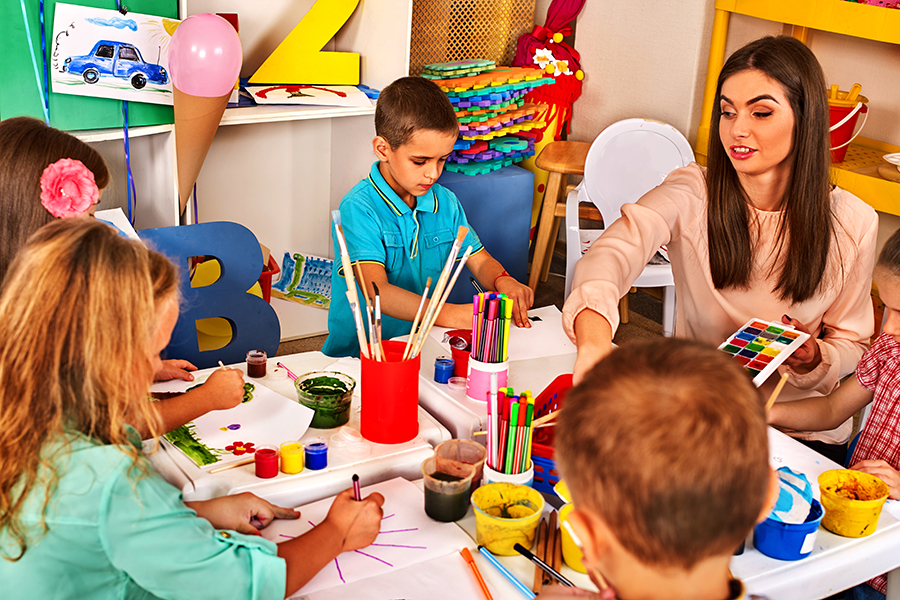 Event Safety
Each event booked with Nanny's & Granny's will also bring peace of mind to event planners and parents. With a 30 year accident free record, Better Business Bureau accreditation, and a staff that is CPR and First-Aid certified, you can rest assured that your corporate event, wedding or tradeshow is in good hands.